Physical Therapy in Breinigsville, PA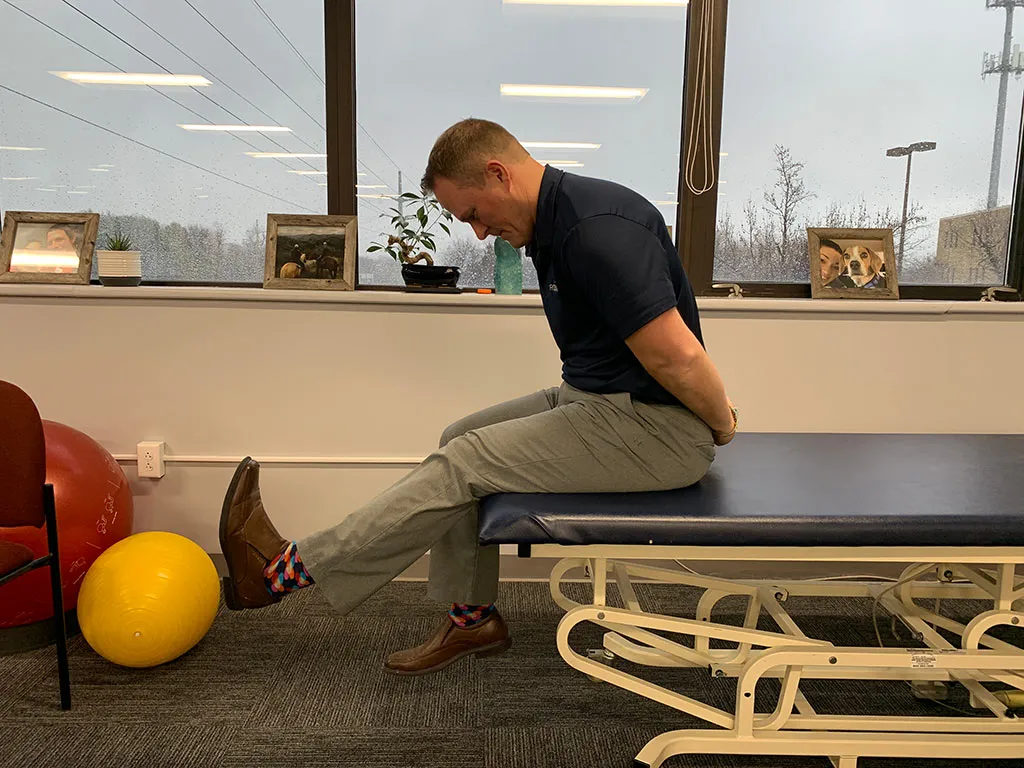 Request An Appointment
Please fill out this form and
we will contact you about scheduling. Elizabeth Kern

Thank you so very much!!!! I feel like my old self again . Big around of applause to  the whole team.  One to one  personalized training,  knowledgeable, patiences,  and friendly staff, they will be my PT for any further issues!  You rock! Christopher Zaia

I had a fantastic time attending Robbins. Katie and Jess are super nice and very knowledgeable about the problems I had with my leg.  I was put on a great program which strengthened my hip and leg and now I can resume my cardio and strength training at the gym with no issues

Staying active is important for both your physical and mental health. Talking a walk, doing a workout, or playing sports are all great ways to move your body and move your muscles. You set aside time for physical activities and put in extra work to do it, but you might not realize how active you are daily. When you're feeling well, getting through the day and doing everything you need to doesn't feel like much. However, once you're injured or experiencing chronic pain, the smallest things can seem impossible. You owe it to yourself to get the right treatment when this happens.
At Robbins Rehabilitation West, you can get physical therapy in Breinigsville, PA, that can help you recover from pain. Our physical therapy team can help you through many different injuries and causes of chronics pain.
Why You Should See a Physical Therapist
Physical therapy is a great option for people dealing with nearly any type of pain or injury. Some common reasons people go to a physical therapist are sports injuries, post-op recovery, back pain, and age-related pain, but a physical therapist can treat much more than that. You can treat an injury in many different ways, but physical therapy is one of the best. Here are a few ways that physical therapy can help.
Effective Pain Relief
Pain is what brings most people to a physical therapist's office. You can use physical therapy to treat pain in various ways, depending on what the issue is. This is also a much better choice if you're wary of medications or are trying to prevent needing surgery. With treatments like massage therapy, you can get safe and effective pain relief.
Protect Yourself From Future Injury
Once you experience serious pain, you want to do everything you can to prevent it from happening again. Getting one injury can make it easy for you to reinjure yourself, which is a concern for many people. With physical therapy, you can learn more about your body and how to keep it safe from a future injury. Treating a current injury in a timely matter can also
Rebuild Strength, Stability, and Flexibility
After an injury, even after the pain has gone away, you might not be able to use that part of your body the way you would before your injury. Physical therapy teaches you stretches and exercises, like stretches for lower back pain, that can help get you back to where you were. This is also another way that physical therapy can help you prevent another injury from occurring. Building up your strength and mobility, and lowering the risk of falling, can all help keep you safe.
Trusted Physical Therapy in Breinigsville
Don't let pain hold you back and keep you from being active. Getting the right help is critical when you're in pain, and you can put your faith in Robbins Rehabilitation West. With our services in Breinigsville or our physical therapy in Upper Macungie, we can help you get back to a pain-free life. Our physical therapists will work closely with you to ensure that you're getting the best treatment to recover from your injury.