Workers Compensation In Lehigh Valley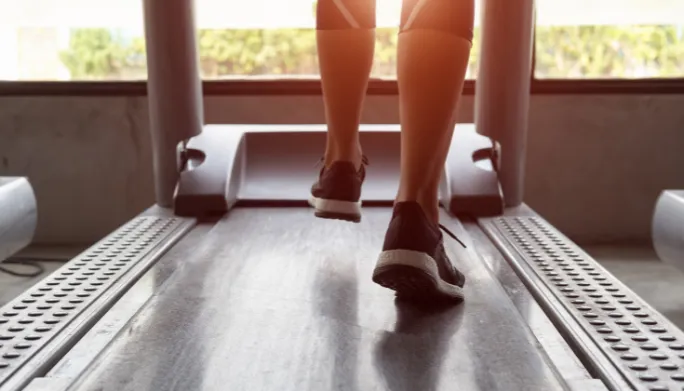 Request An Appointment
Please fill out this form and
we will contact you about scheduling. Jim Eisele

Emily, Heather & Dan at Robbins Lehigh Valley have been instrumental in my recovery from Rotator Cuff surgery.  Robbins is not like the big business rehabs, they are more personal, more like family. The entire staff is outgoing and truly cares what is going on with all their patients.  I know that my recovery is doing as well as it is because of the staff at Robbins Lehigh Valley. Most importantly I enjoy going to rehab, sure it's hard and even painful at times but mostly it's fun because of the culture at Robbins Ron Jones

I recently went here after surgery for distal bicep tendon tear.  I worked with Emily, Heather, and Dan.  I thank them for their help and guidance at the start of my recovery.  I went to Lehigh Valley location because that's where the laser therapy (red light) instrument is.  I did 13 sessions (performed by Mike) and it helped immensely!  I started the 5th day I was out of my cast and felt improvement after every session.  I was able to get back to work within 6 weeks.  I highly recommend the laser therapy treatment!  I also want to thank Dr Nick Horowski for introducing laser therapy to me 2 years ago.  I also want to thank the owner Travis Robbins for keeping the laser therapy at an affordable price.  It will save you a lot of pain and you won't find a better price anywhere else.

1.  A Dedicated Team
2.  Quality Care with an Encouraging and Friendly Environment
3.  Personalized Communication
4.  Wide Range of Services
Work Conditioning
FCE (Functional Capacity Evaluations)
Pre Employment Testing
On-site Injury Prevention
Ergonomic Assessments
Safety Workshops and Seminars
Learn More: For more information, email our workers' compensation department at workcomp@robbinsptwest.com! Or Read more details regarding each one of our services below:
Workers Compensation in Lehigh Valley
S.P.O.R.T Work Conditioning
Our Specialized Progression Of Rehabilitative Training program is unlike any other. Click on the Video below to learn more:
Driven by the need for a more effective option than standard rehabilitative programs, the S.P.O.R.T program was developed in 2018 by Lindsey Heil, RWCS with input from orthopedic surgeons, physical therapists, and insurance adjusters/NCM's, to create a unique and effective, evidence-based process.
Using a combination of sports performance-based methodology along with physical therapy principles, our goal is to return the injured worker back to the workplace as quickly and safely as possible. Patients and staff work together to create a program that helps achieve goals. With a focus on lifting and aerobic assessments, testing positional tolerances and material handling, we create a unique program designed for the employee simulated from their job description and overall work environment.
Features 3-5 days per week / 2-4 hours per day therapy
Addresses work-related tasks and overall de-conditioning
Incorporates Outcome-based rehabilitation
Delivers bi-weekly progress reports
Functional Capacity Evaluations
The RRW Functional Capacity Evaluation (FCE) provides an objective and comprehensive evaluation of an individual's ability to perform essential work functions. The FCE is an important tool used to assist employers, physicians, insurance companies, attorneys, case managers, and vocational consultants to determine safe functional levels for an individual to either return to work or to establish functional ability. The evaluation assists referral sources by offering information for adjudication of claims in short-term and long-term disability, providing return-to-work capabilities, and determining ability levels for liability cases using appropriate medical standards.
The FCE addresses three critical components:
An Assessment of Clinical Function Including diagnostic-specific deficits, such as range of motion (ROM), strength, neurological dysfunction, and stability/mobility
An Assessment of Functional Ability Including lifting, carrying, pushing and pulling, as well as positional tolerances, such as walking, sitting, standing, bending, reaching, and hand function with physiologic monitoring, cross testing, and performance analysis
An Assessment of Functional Work Tolerances Including tolerance to perform functional tasks and job-specific activities as dictated by the referral question
Pre-Employment Testing
The approach to preventing injuries falls into three major categories:
Selecting the appropriate work for the job
Designing the job to fit the worker
Teaching the worker the correct job function
Post-Offer Employment Testing (POET) focuses on selecting the right person for the job. It is important to recognize that the earliest opportunity to affect future claim costs is during the employment application process. POETs have also been called Physical Demands Testing and Worker Selection Testing.
The goal of employment testing has always been to hire individuals physically capable of doing the job; however, in the past, employment decisions have been based on stereotypes and medical conditions, including age, gender, "healthy" appearance, arthritis, degeneration identified on x-ray, or high blood pressure among others. Disabilities and diseases are not good indicators of the candidate's ability to perform the physical tasks of the job and are no longer permitted under ADA/EEOC.
WHAT ARE EMPLOYER'S NEEDS WHEN HIRING?
To comply with all federal legislation
To hire healthy and productive workers
To ensure workers are placed in jobs they are capable of performing
To reduce injuries and associated costs
On-Site Injury Prevention
Escalating costs related to workplace injuries is a serious concern and a constantly growing expense for employers. Workers' compensation medical costs continue to rise at staggering rates, not to mention the indirect costs associated with job-related injuries
The RRW Workforce Toolkit Injury Prevention Program is a complete spectrum of safety and injury prevention services provided at your worksite to assist employers and employees to prevent or lessen injuries. Our main objective is to partner with employers to enhance health and safety practices by identifying risk, create strategies to mitigate those risks, and support employers and employees in achieving success through decreased injury rates.
We set an industrial standard of care for on-site wellness and prevention programs. Improve the health and wellness of each employee to have a measurable impact on recordable injuries, lost time at work, employee absenteeism, and employee fitness.
Services we offer:
Ergonomic job analysis to identify and qualify job tasks and associated risks. We offer office ergonomic testing, as well as industrial and vehicle ergonomic testing.
Musculoskeletal injury prevention education designed specifically around the risks associated with an employer's job tasks
Onsite wellness and injury prevention specialists who work alongside employees as they perform their daily tasks.
Ongoing assessment and reinforcement of best practices to minimize injury.
We also offer:
Repetitive motion injury prevention | Customized injury prevention classes | Wellness education and services | Posture and body mechanics training | Stretching and exercise programs | Job site evaluations (job safety) | Job analysis (physical demand) | Transitional return-to-work programs | Early symptom intervention
Workers Compensation in Lehigh Valley
Workplace Benefits: A safe, healthy workforce translates to a productive, profitable workplace.
Employer Benefits: Reduce Injury rates
We work in both office and industrial settings, making sure the equipment and devices don't have any risk factors associated with prolonged postures and ergonomically challenged workstations through extensive ergonomic evaluations
Visit www.robbinsptwest.com/ergonomics  to learn more about our G.R.E.A.T Ergo Program! Let our ergo team help keep you and your employees injury free!
Safety Workshops or Seminars (General Safety or Body-Part Specific)
We love educating! We pride ourselves on it, and not to toot our own horn but we are pretty good at it. Whether it is general safety or body part specific, we hold workshops or seminars at your place of employment to make sure your employees understand the proper mechanics when it comes to lifting and positional tolerances. Every job has some physical demand so making sure employers are properly informed and educated is the first step to have an injury-free workplace.