Physical Therapy in Catasauqua, PA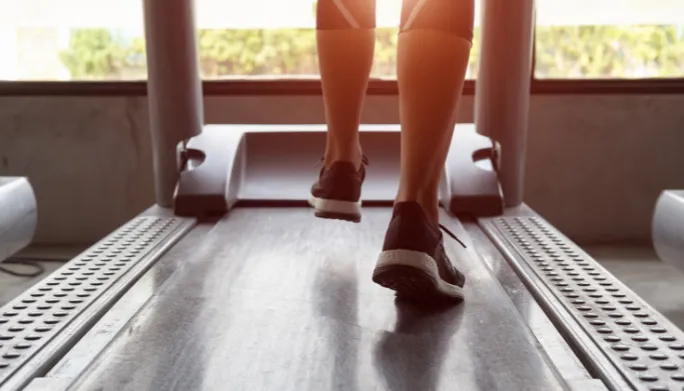 Request An Appointment
Please fill out this form and
we will contact you about scheduling. Tanya Stiles

I was very impressed with Chris and  Brian's professionalism, knowledge,caring and especially their encouragement.   They helped me greatly improve my balance ,stamina and confidence in walking.  Excellent treatment!!! Gail Hartrick

My experience receiving physical therapy at Robbins Rehabilitation West has helped specifically my balance, coordination, weak back, stretching, and walking without falling. I wear a brace o my left leg which makes walking awkward but the therapists at Robbins rehab have helped me regain my balance and confidence to avoid falling. The therapist at Robbins Rehab West are all very  good in their instruction regarding proper exercises in an efficient and safe manner. They are friendly, compassionate, empathetic, and have an educated knowledge of human anatomy and physiology. For people with physical challenges, Robbins Rehabilitation West is the best.

Pain can often come out of nowhere. When this happens, you might feel blindsided and aren't sure what to do. If you have minor pain, you might be tempted to wait it out to see if it goes away on its own. While it's good not to panic over sudden pain, neglecting to get help can end up making it much worse. However, if your pain is severe, you might not be able to do much at all. This can sometimes make it difficult to do regular things, like exercise or even go to work. When you're struggling with pain, it might feel like there's nothing you can do, but Robbins Rehabilitation West is here to help.
Many people rely on physical therapy to help get them through their injuries and pain. With our experienced team, we can provide physical therapy in Catasauqua that will relieve your pain and keep it from happening again.
When Should You Get Physical Therapy?
For many of life's aches and pains, physical therapy is one of the best solutions. You might be in pain for any number of reasons, but it's likely that you can get relief through physical therapy. During your time with Robbins Rehabilitation West, you'll get help working on exercises, stretches, and more to help relieve your pain. Many people seek physical therapy when they suffer a sports injury or an injury at work. Physical therapy is also incredibly beneficial for age-related pain and injury and can help aging patients from future injury.
If you're wary of medication or surgery, you might also prefer physical therapy for pain relief, which doesn't come with the potential of harmful side effects. Although physical therapy can be used to help you prevent needing surgery, it's often also recommended for those who have recently had an operation. After surgery or an injury, it's common to struggle with strength and mobility in the affected area, and physical therapy can help improve both.
At Robbins Rehabilitation West, we can help you through injuries and pain, whether it be severe or minor. Our physical therapy team is skilled at handling a variety of ailments. Here is just come of what we're able to our patients with our physical therapy services:
ACL Rehab
Back and neck pain
Foot pain
Hand and wrist pain
Hip pain
Knee pain
Motor vehicle injuries
Shoulder pain
Sports injuries
Workers' comp
Reliable Physical Therapy in Catasauqua
Getting care from a team that cares about your health and well-being is the most effective way of working through pain and injuries. At Robbins Rehabilitation West, we work diligently with each patient to create a treatment plan meant just for them. We know what a negative impact pain can have on your life, which is why we work so hard to help our patients finally get some relief.
If you're in pain, it's best to get help sooner, rather than later. To find out if physical therapy is right for you or to schedule an appointment, contact us today.