South Mountain Crossfit In Lehigh Valley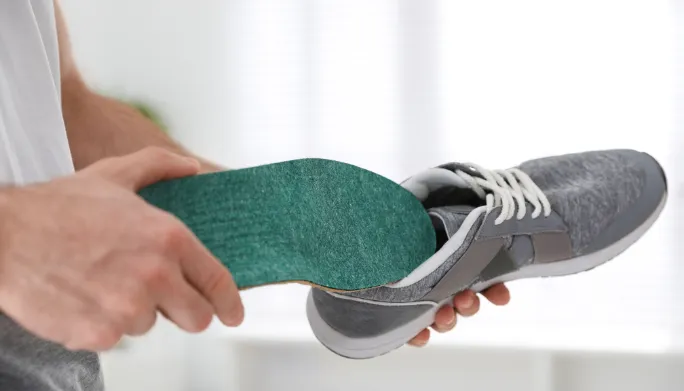 Request An Appointment
Please fill out this form and
we will contact you about scheduling. Mark Sagl

I went here for a back injury. Doing the laser therapy and a little PT. I felt better right away, and when I stuck to the home exercise program, my back pain got much better. Been working crazy hours lately though so I'll probably go back for another screen, got to keep moving! Ron Jones

I recently went here after surgery for distal bicep tendon tear.  I worked with Emily, Heather, and Dan.  I thank them for their help and guidance at the start of my recovery.  I went to Lehigh Valley location because that's where the laser therapy (red light) instrument is.  I did 13 sessions (performed by Mike) and it helped immensely!  I started the 5th day I was out of my cast and felt improvement after every session.  I was able to get back to work within 6 weeks.  I highly recommend the laser therapy treatment!  I also want to thank Dr Nick Horowski for introducing laser therapy to me 2 years ago.  I also want to thank the owner Travis Robbins for keeping the laser therapy at an affordable price.  It will save you a lot of pain and you won't find a better price anywhere else

At South Mountain Crossfit, they firmly believe that functional and athletic training fosters optimal results for individuals of all ages, abilities, and genders. It is their duty to facilitate an all-inclusive and constantly varied training program that will push their members to perform at the highest possible level of their physical and mental capabilities in order to achieve a better body, stronger mind, and an overall improved quality of life. Respect reaches far beyond the four walls of their box, and they strive to build a culture where people push each other to work harder every day and have fun while doing it. South Mountain CrossFit is located minutes off of route 78 at 2125 28th St. SW Suite 500 Lehigh Valley, PA.
Who Can Do CrossFit?
Everyone. Yes, everyone! At first glance, the sport of CrossFit may seem intimidating. However, the appeal of this strength and conditioning program is that all movements are scalable to meet the needs of every individual.
When Can I Come In? How can I get started?
Please feel free to visit SMCF during our hours of operations for classes or special events. If you would like to set up a scheduled meeting, please contact us at southmountaincrossfit@gmail.com or call us at 484-891-1198 to set up an appointment with a staff member.
Why Do People CrossFit?
You could ask 100 people this question, and you will probably get 100 different answers. SMCF may be what you're looking for if you
Think you don't have the time or space to exercise
Want to get in shape but don't know how to design a fitness program
Are no longer seeing results with your current training program
Dislike the impersonal "GloboGym" environment
Have lost interest in your gym routine or get bored with your workout
Are looking to get faster or stronger for your sport
CrossFit is an evidence-based fitness program that includes workout prescriptions of "constantly varied, functional movements performed at high intensity." We define fitness as increased work capacity across broad time and modal domains. Our specialty is not specializing. We believe that safety, efficiency, and efficacy are the 3 most important aspects of any fitness program, and should be measured, observed, and retested consistently over time. The CrossFit program is scalable for all levels of fitness, regardless of ability or experience. CrossFit begins with a belief in fitness and results in life-changing events.